Remote Teaching Helper Smart Board For Students
By:Yichuang
Date:2022/11/17
Every teacher knows that the best way to attract and retain students is with interactive and engaging content. Interactive and immersive learning environments help students not only learn faster, but also learn more thoroughly. Combining these teaching strategies with digital whiteboards allows teachers to create more engaging projects for students. This idea pushes the boundaries of education and revolutionizes the way teachers interact with students.
Smart whiteboards (interactive whiteboards) are an important educational tool that has helped many teachers keep students engaged remotely through active learning during the pandemic. Today, they remain vital technologies serving in-person, hybrid and remote classrooms. They even help sales teams connect with customers around the world and make various presentations more powerful. As students return to classrooms, the need for smart whiteboards has not gone away. In fact, this smart technology may be more important than ever. How does the smart board work and what are the advantages?
What Is A Digital Smart Board ?
Applications in school are that digital smart board for classroom as an alternative to traditional blackboards and whiteboards. It is an interactive screen that displays text, images, videos, etc., and helps students visualize the content better. Not only can you teach with a digital board, but it also sets the stage for a healthy classroom atmosphere. It allows teachers to present educational content and interact with students. Traditional whiteboards require personal interaction, with people jotting down ideas with markers. The system works well when all meeting participants are in the same room. Anyone can draw or write ideas on the board. The system went awry when remote conferencing became more common.
Imbalances can arise when some class participants are in a room with a whiteboard while others are remote. People in the room can still write ideas on the whiteboard. The camera recording the meeting is focused on the whiteboard so students connected remotely can see what's on it, but remote students who want to give ideads must describe their ideas to others, who then capture them on the whiteboard . This process can be difficult and confusing. teachers and students collaborating remotely need an easy way to collaborate. Online digital whiteboards allow anyone connected to a course to create drawings, take notes to share, brainstorm maps, contribute to lists, and more. Class meeting are always productive places to share ideas, but digital whiteboards can improve collaboration.Teachers can write questions on the blackboard and have students in the class write the answers to those questions on the digital whiteboard. Online whiteboards are ideal for remote, in-person and hybrid meetings, allowing every participant, wherever they are, to contribute. Greater interaction between team members during meetings generates more ideas that can be used when finalizing plans, creating designs, or making decisions.
Benefits of Teaching With A Digital Board
Imagine capturing everything on a traditional blackboard, dry erase board or flipchart and scanning it so it can be sent to the whole class or other teachers. Or what if students, remotely or in class, could answer questions, present their ideas, or write calculations that their classmates and teachers could see? The information can then be recorded and stored immediately. Smart whiteboards help students with different learning styles. Visual learners love the clear displays and interactive features, and auditory learners can listen to multimedia content. Those with more manual skills can write with their fingers or a stylus, a feature that allows teachers to address whole groups or focus on individual learning. With many advantages over traditional teaching methods, digital whiteboards are extremely useful and an essential part of teaching and learning. Here are some benefits of digital boards:
Save Time: Digital whiteboards can save teachers time, energy, and frustration. For example, before starting a new lesson, a teacher can edit the contents of the whiteboard and students will see the updated version.
Accessible: Digital boards allow students to easily access all available online resources. The availability of internet allows you to reach students from anywhere. This makes it easy for students to connect with you and other classmates.
Interactive: An online whiteboard is an interactive display system used as a digital whiteboard for teaching. It accepts touch, so it lets you draw and write with the stylus. You can easily upload and share content using various interactive tools.
Collaboration: Digital boards provide opportunities for collaboration.
Students can participate in activities more conveniently than in previous years. The way students work together is perfect as they collaborate on the board at the same time. When they are allowed to stand up and actively interact, they go from passive listeners to active creators ince students can comment and ask questions, they gain more control. What are you teaching. You can collaborate with other teachers, students or parents. You can share documents, recordings, screenshots and interactive activities.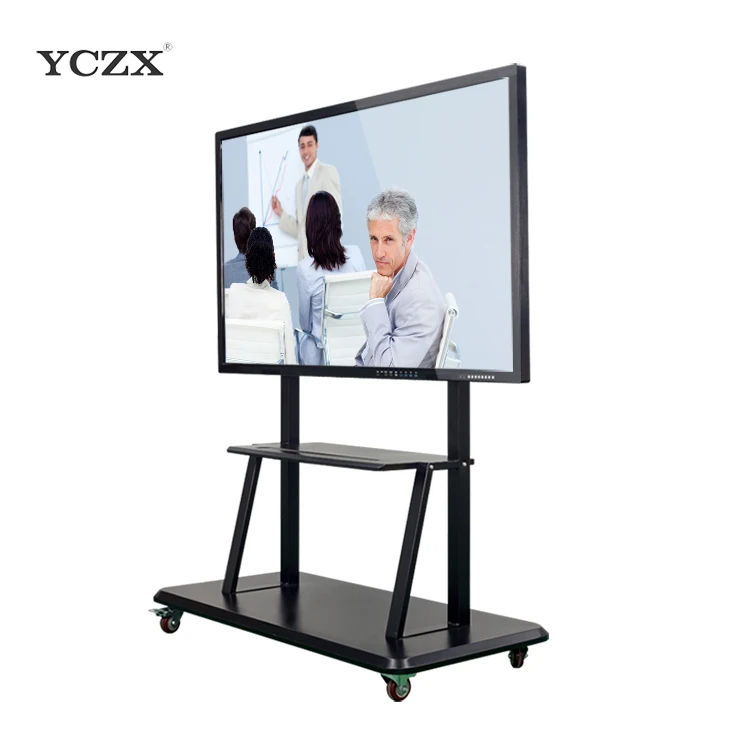 Ease of Use: Many educators are hesitant to use interactive whiteboards in the classroom. The most common reason for this hesitation is that it seems too difficult to set up and use. However, digital boards for education are very easy to use.
Customizable: The digital board can be customized to your needs. It allows you to adapt the tool to your specific teaching style. Plus, you can analyze the goals you've set for yourself and measure progress in real time.
Get Creative: You can make learning fun with interactive videos, pictures, puzzles, games, concept maps, and more. You can use a digital whiteboard as an inquiry tool and have students respond to prompts on the whiteboard. You can also post polls and collect the results on the whiteboard.
Digital boards can also improve their classroom experience by allowing students to access information in a more clear and logical way.
Adaptable: You can integrate your digital board with other tools including Google Cloud, Zoom, Skype, etc. Moreover, it becomes necessary with access to features like advanced course structures, student discussion forums, etc.
Easy to Understand: Online whiteboards allow you to use a variety of tools to capture your students' attention. Any student will tell you that they find video more engaging than text. The use of videos, images and other multimedia tools on digital boards helps to better explain concepts to students. In addition, visual representations help them better understand and memorize concepts.
Cost effective: Digital boards offer you a cost effective solution as you don't have to buy expensive books and resources. Additionally, because the technology is so readily available and affordable, investing in online learning is more attractive than traditional learning. It is a one-time investment with low maintenance costs.
Teachers receive immediate feedback when using online digital whiteboards, students don't have to wait for a review of information or verbal confirmation of their ideas. Color-coded additions to the canvas and item comments facilitate real-time feedback. Meeting attendees who can get immediate feedback or feedback can act on popular ideas or change their thinking for less well-received proposals. The back-and-forth discussion that occurs when presenting ideas is essential to a productive brainstorming session. Immediate feedback on an online whiteboard provides this type of conversation.
How Are Digital Whiteboards Used For Teaching ?
With so many apps, teaching is even easier with a digital tablet. Here are some apps:
Digital boards can project text, images and even videos onto a screen. These can be used for individual students, whole groups or the whole class.
It allows teachers to present conceptual data, ideas and other information.
It allows teachers to create lesson plans, answer questions, review previous lessons, give lectures, or ask students questions during class. Teachers can also connect with parents and students to facilitate online lessons.
You can also use the digital board to make important announcements.
You can create a hub or space where students can collaborate on class projects and other activities. This is where they can discuss concepts.
Digital charts for education help track attendance, school performance, and other performance metrics. It provides instant feedback to students and ensures system transparency. You can easily save, share and embed learning materials on the digital board. Your students can access it at any time.
YCZX large digital flat screens make it easy to use and interact with the device, using capacitive touch with up to 20 touch points. Typically includes handwriting and character recognition, plus a stylus, digital pen, and sometimes a keyboard, depending on the user's environment. They may use multimedia materials such as PowerPoint presentations and different software applications to provide end users with specialized learning tools to engage students or colleagues. For video conferencing, the latest devices integrate with Microsoft Teams, Zoom, Skype, and Google apps.
Remote students or staff can now collaborate and meet from anywhere. Built-in speakers are usually included, but smartboards can also be equipped with optional audio outputs to enhance the user experience. You can even link multiple units together to form a cohesive video messaging system or video wall - the ultimate digital projector. The monitor can include an optional full PC controller. Additionally, smart cards use many different types of inputs including USB, HDMI, DisplayPort, VGA, DVI-D, or connect directly to any network source as well as wireless capabilities.
Things to Consider When Buying a Smart Board
Smart Card Size And Resolution
Choose the right size for your room or application; the optimal size and viewing angle are important to reduce neck and eye strain. The most popular sizes range from 32 inches to 86 inches, but circumstances dictate which size is best. A classroom might require 75-86 inch boards, while a smaller conference room might only need 55 inch boards.
Smart Board Software
Software applications are an important aspect. If PC-based, Windows and Microsoft suites are very versatile and powerful. Cloud services, education, or other industry-specific software that improves functionality, connectivity, storage, or performance are important things to consider. Be sure to research the software that your device needs, as software is essential to deliver great functionality.
Smart Board Cost
The larger the smart card unit, the higher the acquisition cost. Consider your display space and your audience before deciding. 4k or higher resolutions are suitable for almost any educational and business collaboration need. According to a report from U.S. , generally a 55-inch card can cost less than $1,000, while a 98-inch card can cost over $10,000. So, if you want to learn more details about YCZX smart board, contact us from right link is needed.
Conclusion
In this blog, we explore the many reasons why digital whiteboards are powerful teaching tools. Yes, it helps students visualize content better, providing better understanding. It also allows teachers to effectively present educational content and interact with students compared to traditional chalkboards. Students who learn more naturally have better access to new resources and technologies. This helps them reach their true potential. Therefore, switching to digital boards for education is not an option, but a necessity.
CONTACT US

Guangzhou Yichuang Electronic Co., Ltd.
We are always providing our customers with reliable products and considerate services.
If you would like to keep touch with us directly, please go to contact us